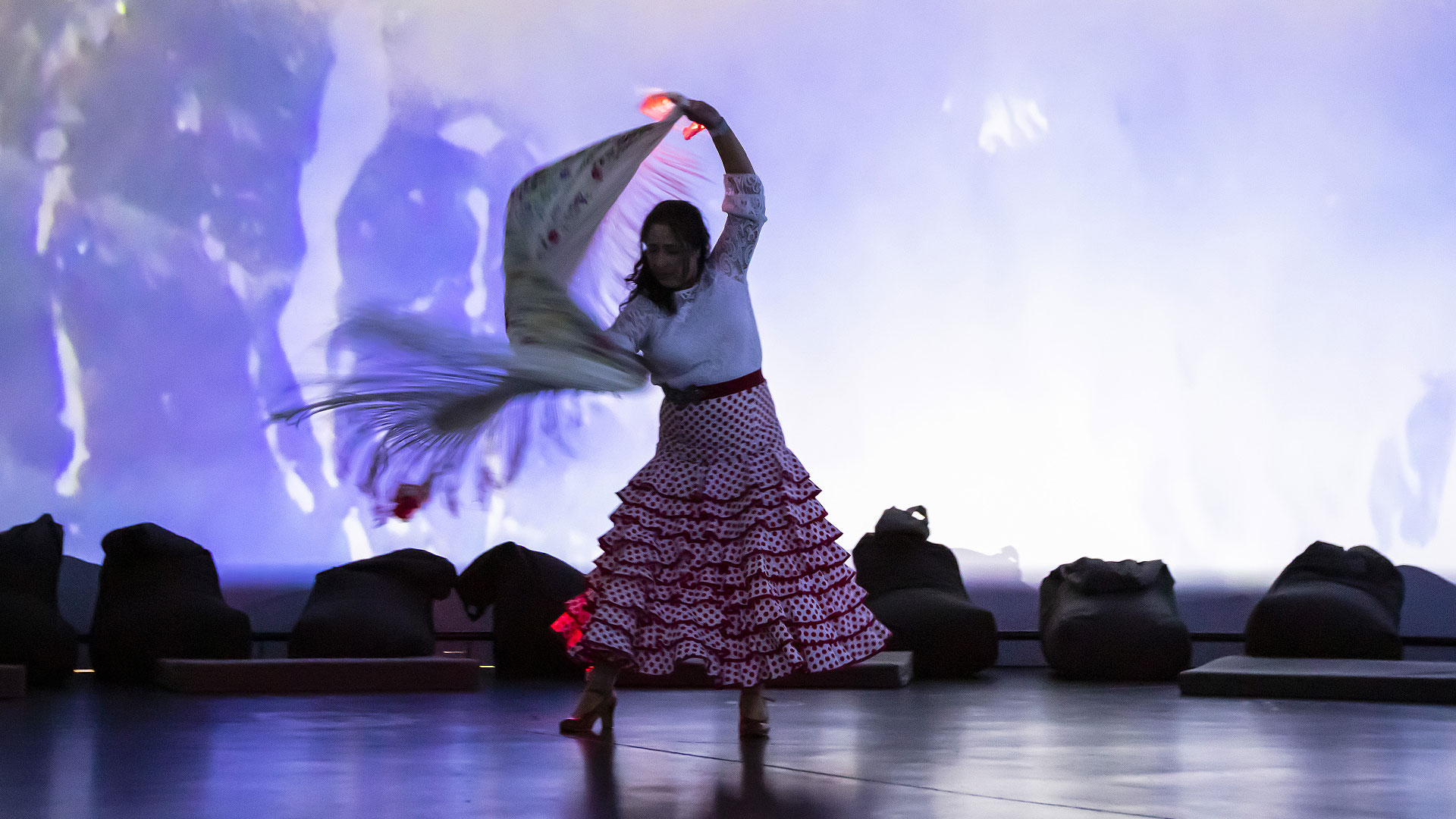 The soundrop – a wearable musical body instrument
A brief on the description of components, operation and intended use
DESIGNED BY HEDY HURBAN  |  FEBRUARY 21, 2022
The soundrop is a small device that is attached to the body via a strap that can be worn on most parts of the body but ideally on the wrist and the ankle. It is designed to track certain movements of a performer to which sounds and LED lights are mapped. The concept is to have the wearer use the device as an extension of the body; a musical instrument that can provide layers to a separate pre-recorded piece of music or be used as a stand-alone instrument.

The soundrop is built using a bespoke sensor board with built-in wi-fi, a gyroscope/accelerometer, touch sensor, 3.7-volt Lithium-ion battery, as well as a haptic motor and twelve neo-pixel LED ring sensor. The soundrop is programmed with a pre-recorded sound and increases in volume as the velocity of movement increases. These sounds can be interchanged in real-time via an app which houses a bank of sound samples that can be used in a performance or on its own. It is turned on and off via a main control switch on the side of the device and can also be turned on or off via the touch pad sensor in the centre of the device. The device works by using Max/MSP to read the incoming data of the microcontroller and processes the data to create variations on the pre-programmed sounds.

An app has been designed with a minimal interface where the user can interchange sounds as they desire. Sounds can be uploaded and played on a loop and are triggered when the user moves the device at increasing speeds.
Intended Use
The following graphic outlines how the soundrop is intended to be used for a specific performance – in this case it is for Digital Dervish Flamenco Sonic. The movements that are specific to these dance traditions are being highlighted with the soundrop and performed along with a pre-recorded piece of music.