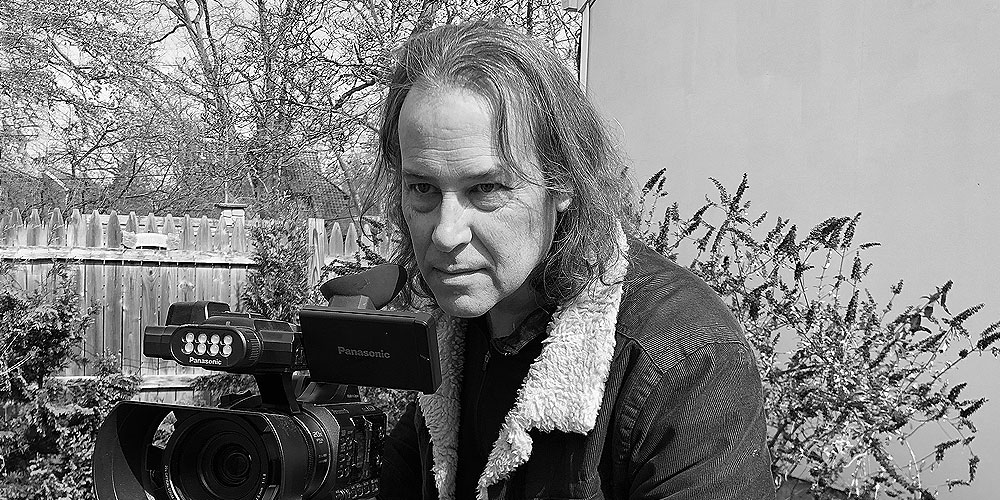 Andres Tapia-Urzua / ATU is a filmmaker and multimedia artist practicing in video, music, performance and installation. Fusing aesthetics, theory and political issues, his work frequently explores the liminality of an identity in constant intersection between culture and technology. Tapia-Urzua offers us a poignant and fascinating look at contemporary society where social alienation, high-tech environments and the poetics of globaliaation are represented in sharp and accessible ways. His visual proposal also considers the concept of cultural hybridity recognising the current exchange, bond and tension among different societies after complex relationships of colonial dependency in coexistence.
Founder of Plan Z Media, a video, sound and multimedia production company specialising in the arts and social issues; director of Latino Americans in Pittsburgh, a monthly series of interviews featuring Latino immigrants through their own voices in the USA; Primal Interviews, a monthly series of interviews featuring community leaders and newsmakers in the arts, sciences, technology, business, health care, government and education; former Academic Chair of the Filmmaking, Video Production and VFX programs at The Art Institute of Pittsburgh; and current Adjunct Faculty at Carnegie Mellon University.
He is a Mid-Atlantic Media Arts, Heinz Endowments, and Pennsylvania Council on the Arts Fellow; winner of the Cine Latino Award in San Francisco, California; the Experimental Award at the FICS Film Festival in Santiago de Chile; the Design, Art & Technology Media Arts Award in Pittsburgh, Pennsylvania;  the Honorific Mention in Documentary Filmmaking at the Cinetekton Film Festival in Puebla, Mexico; and the Robert L.Vann Media Award, On-Line Public Affairs, Pittsburgh Black Media Federation. Twice nominated for a Rockefeller Fellowship; and twice nominated for a National Academy of Television, Arts & Sciences, Mid-Atlantic Regional Emmy Award;  his work has been published and exhibited in such venues as the Pacific Film Archive in Berkeley, California; the Global Multimedia Interface in London, UK; the Carnegie Museum of Art in Pittsburgh; the Wifredo Lam Center and the Havana Biennale in Cuba; the Andy Warhol Museum; the Biennial of Electronic Media Arts and the National Museum of Fine Arts in Santiago de Chile; the Architecture Biennial in Valparaíso, Chile; and the Milano Triennial in Milan, Italy.