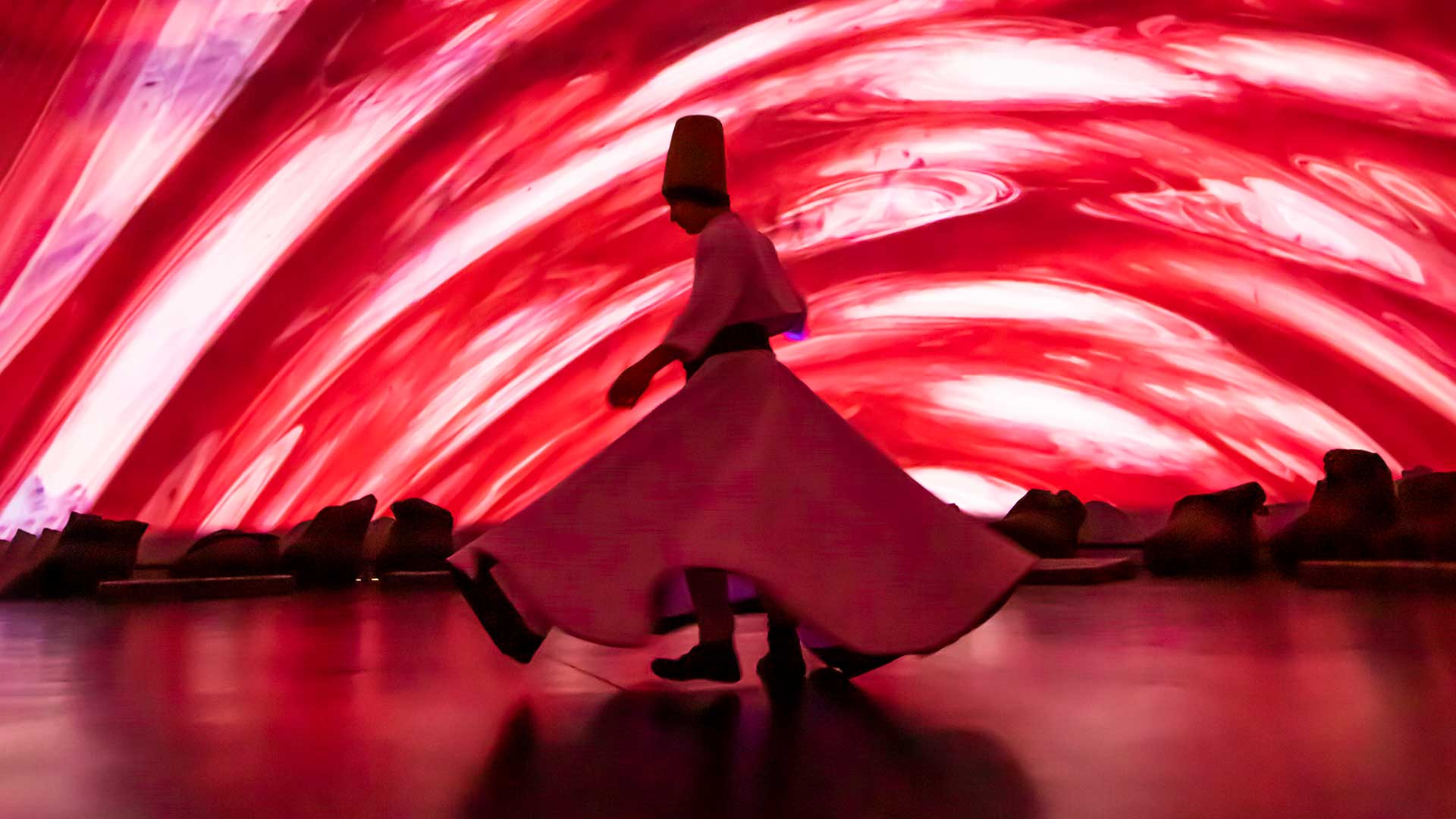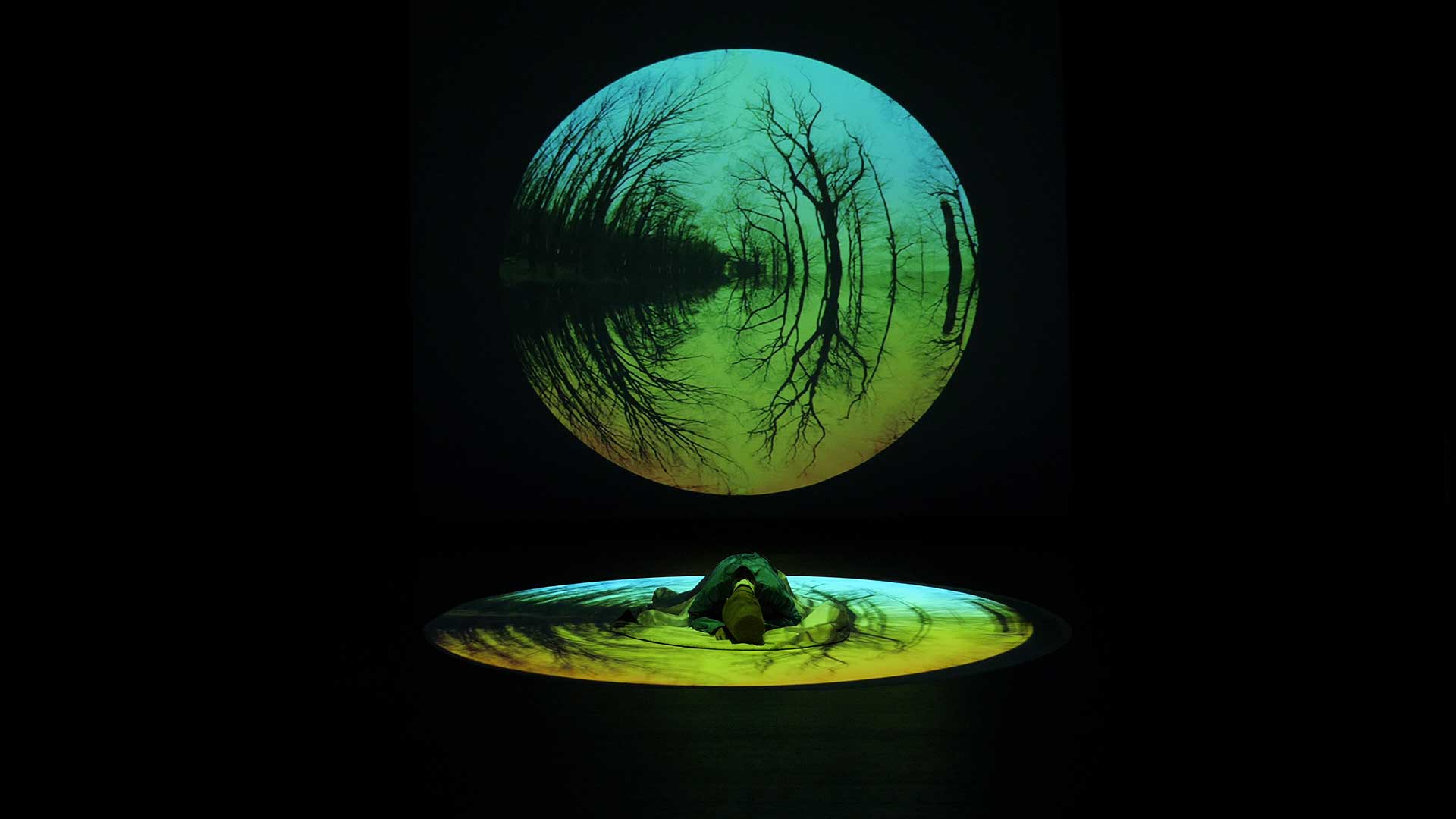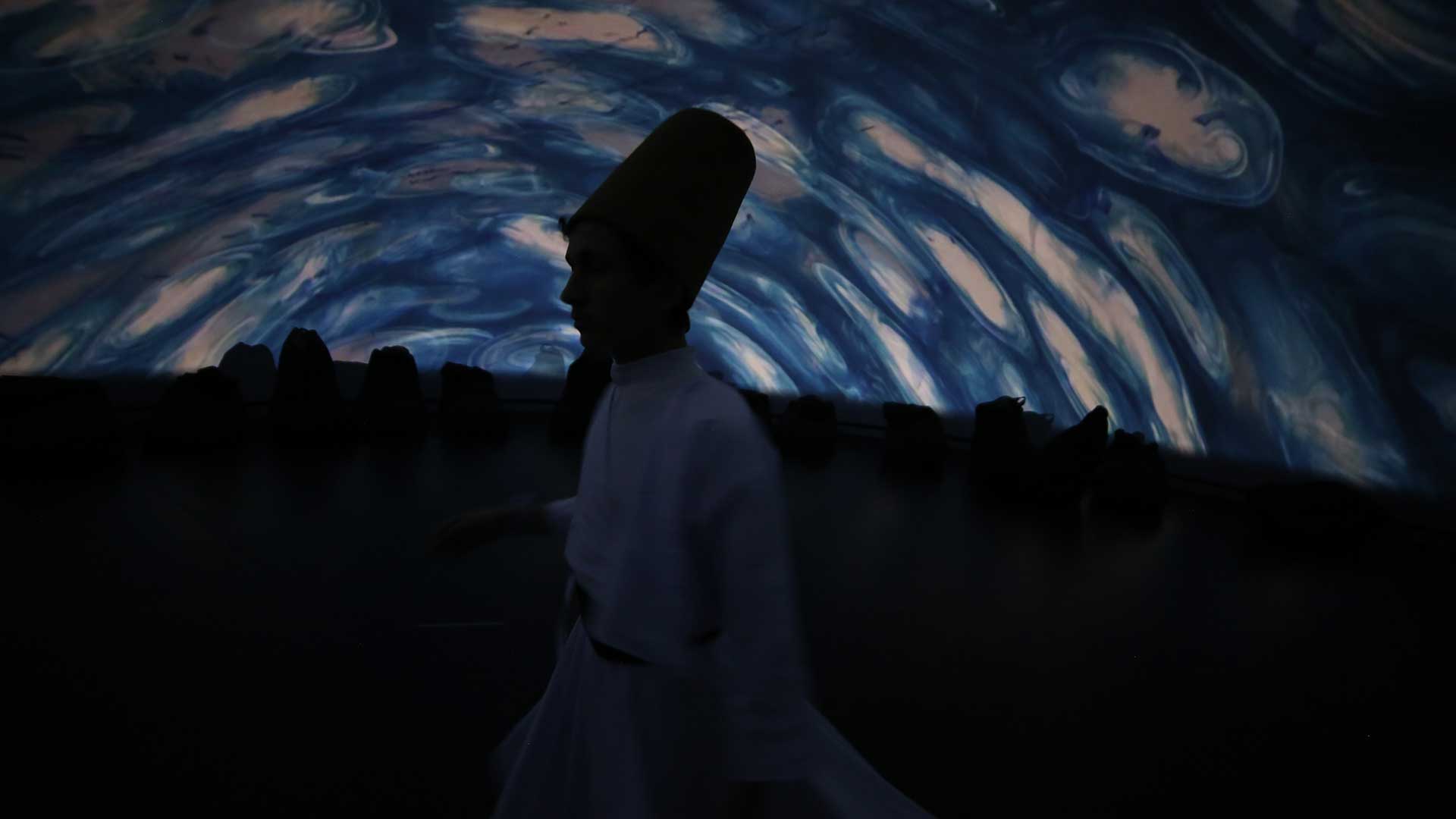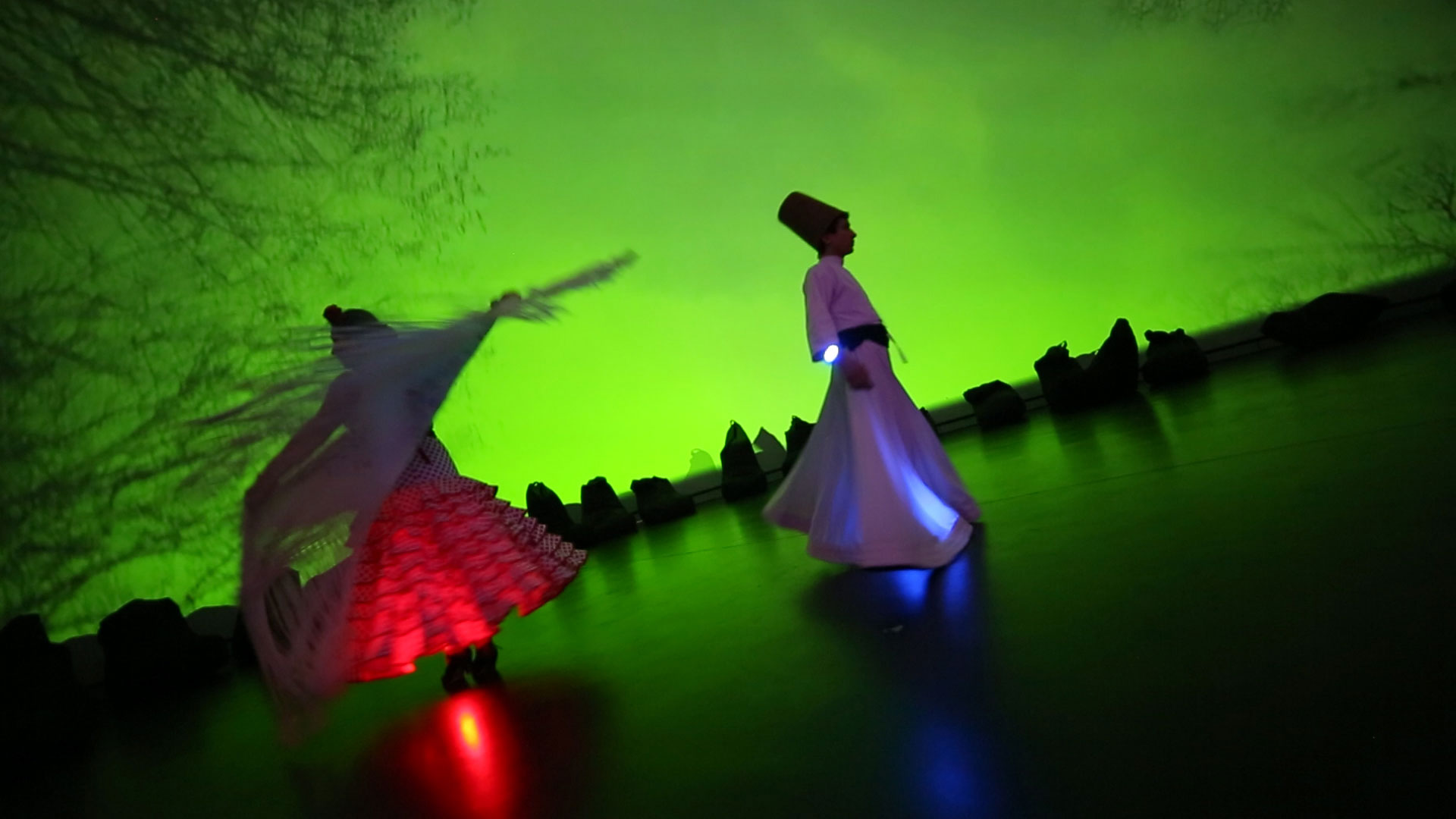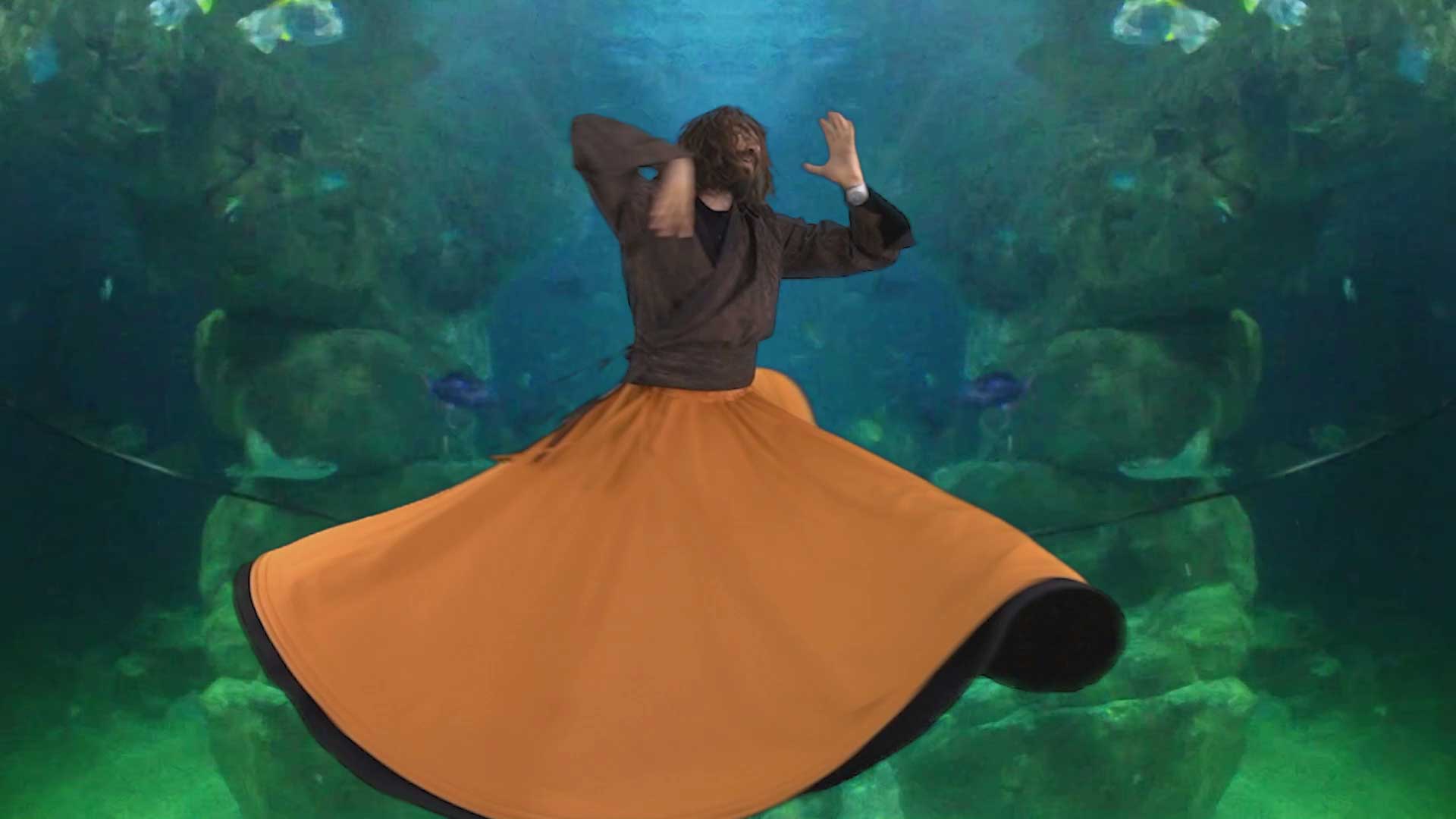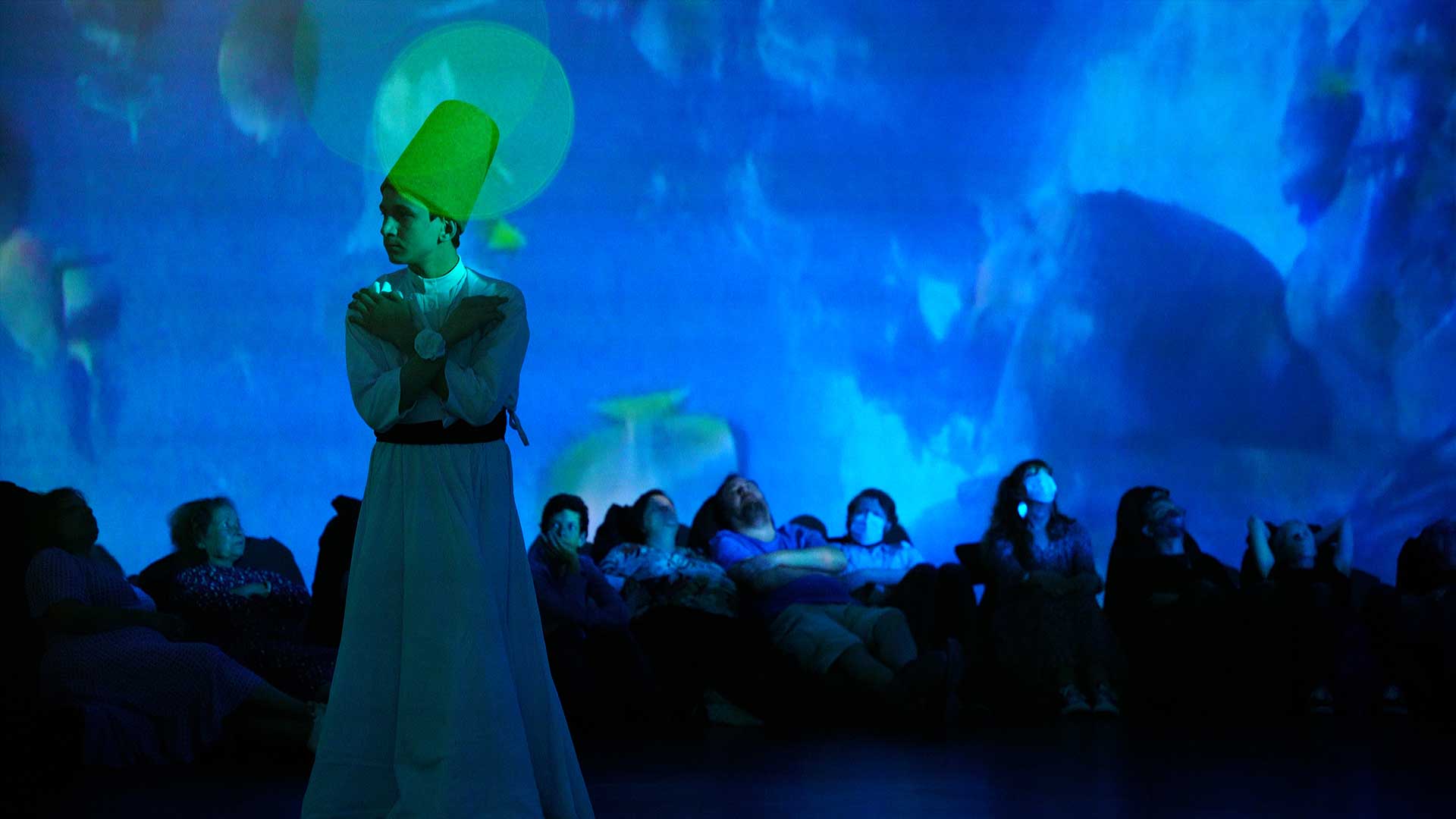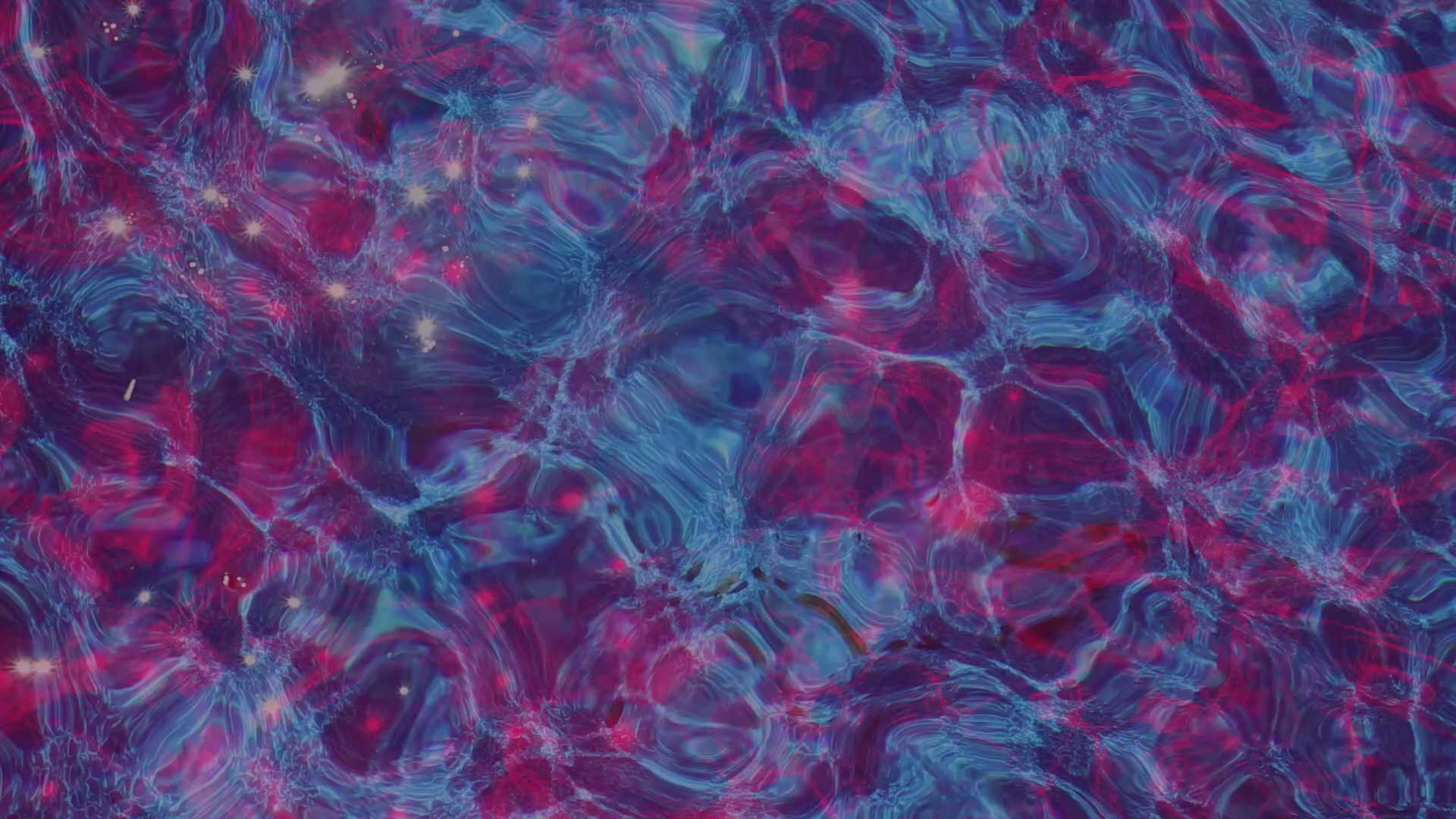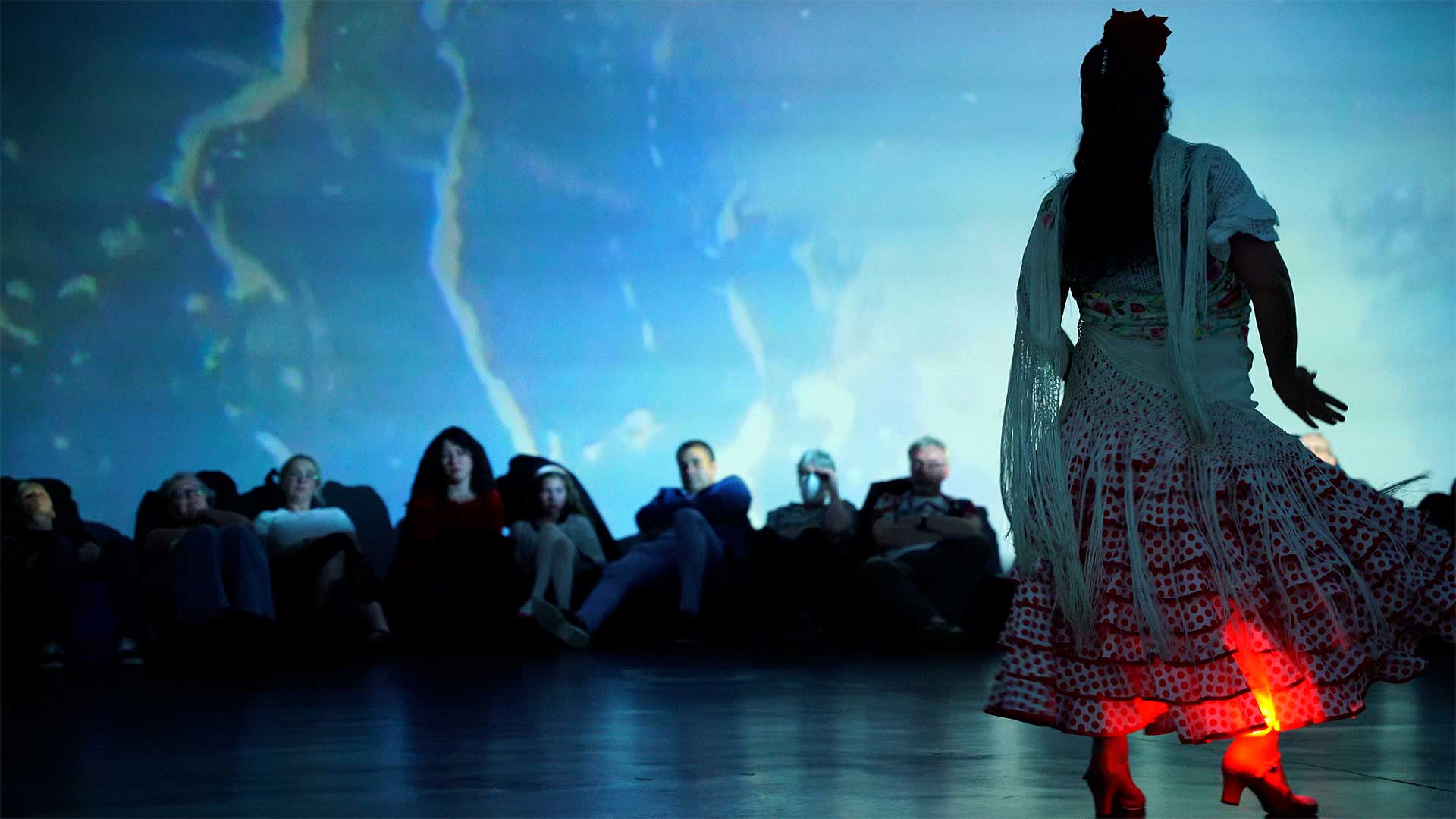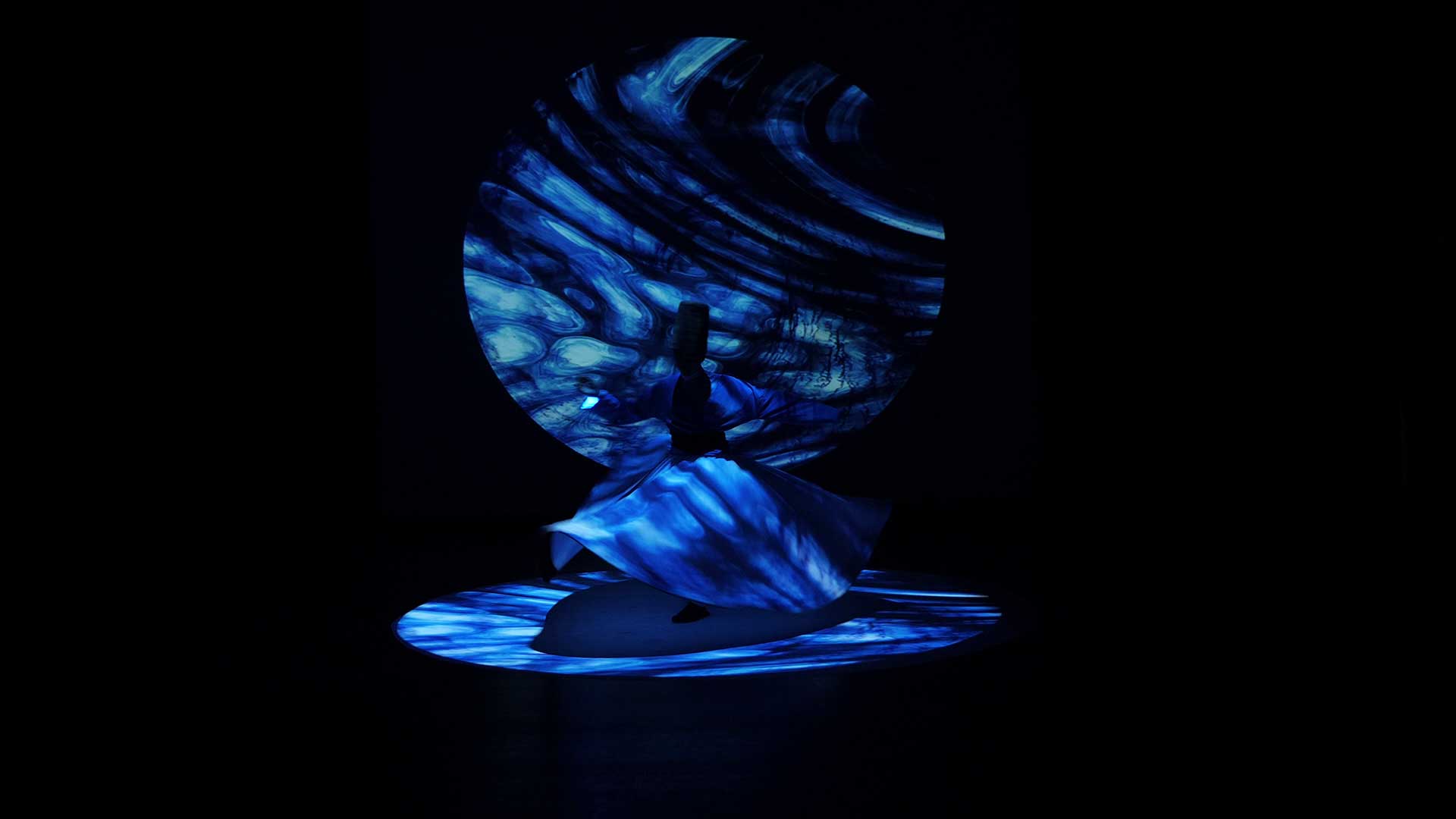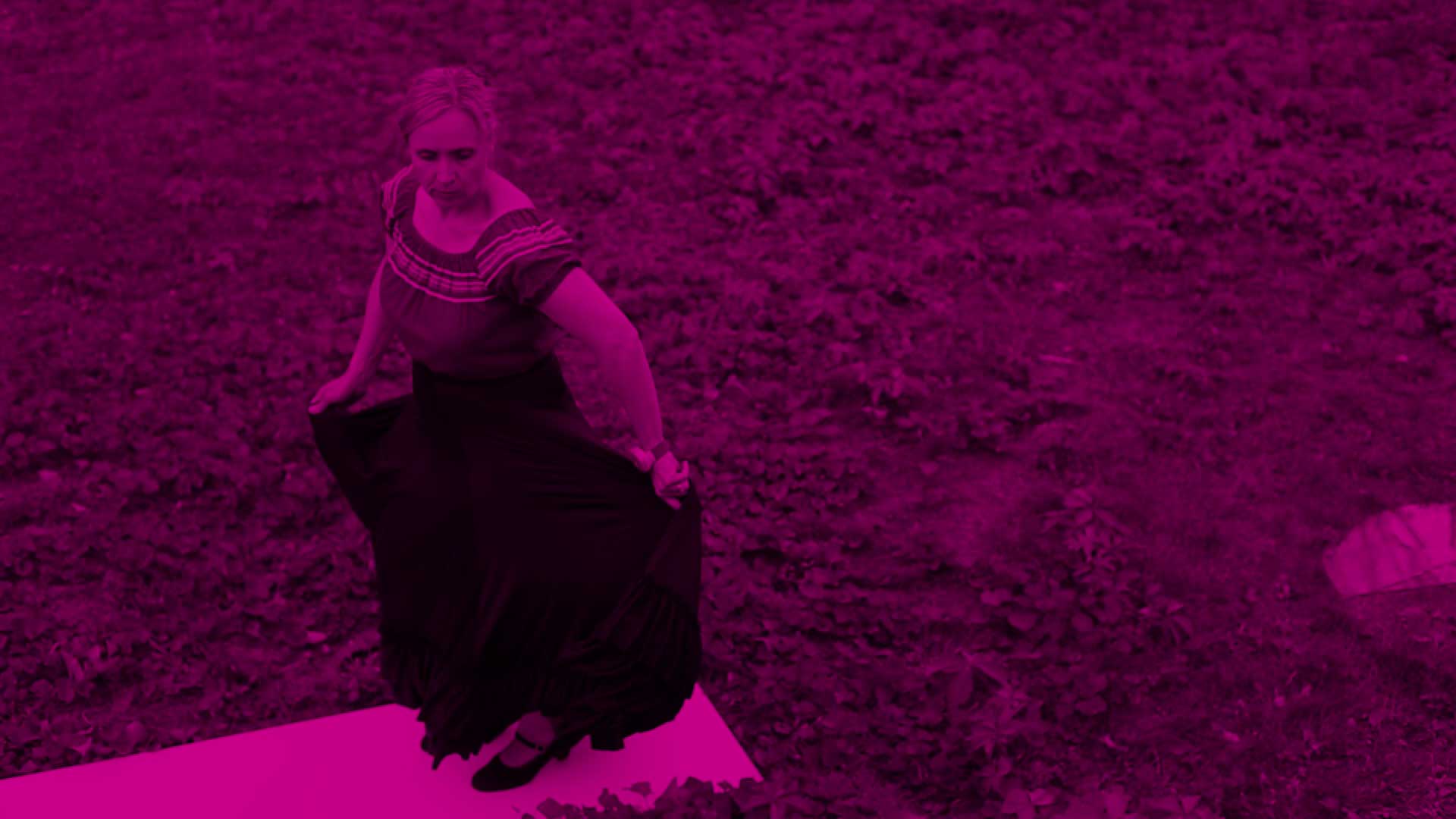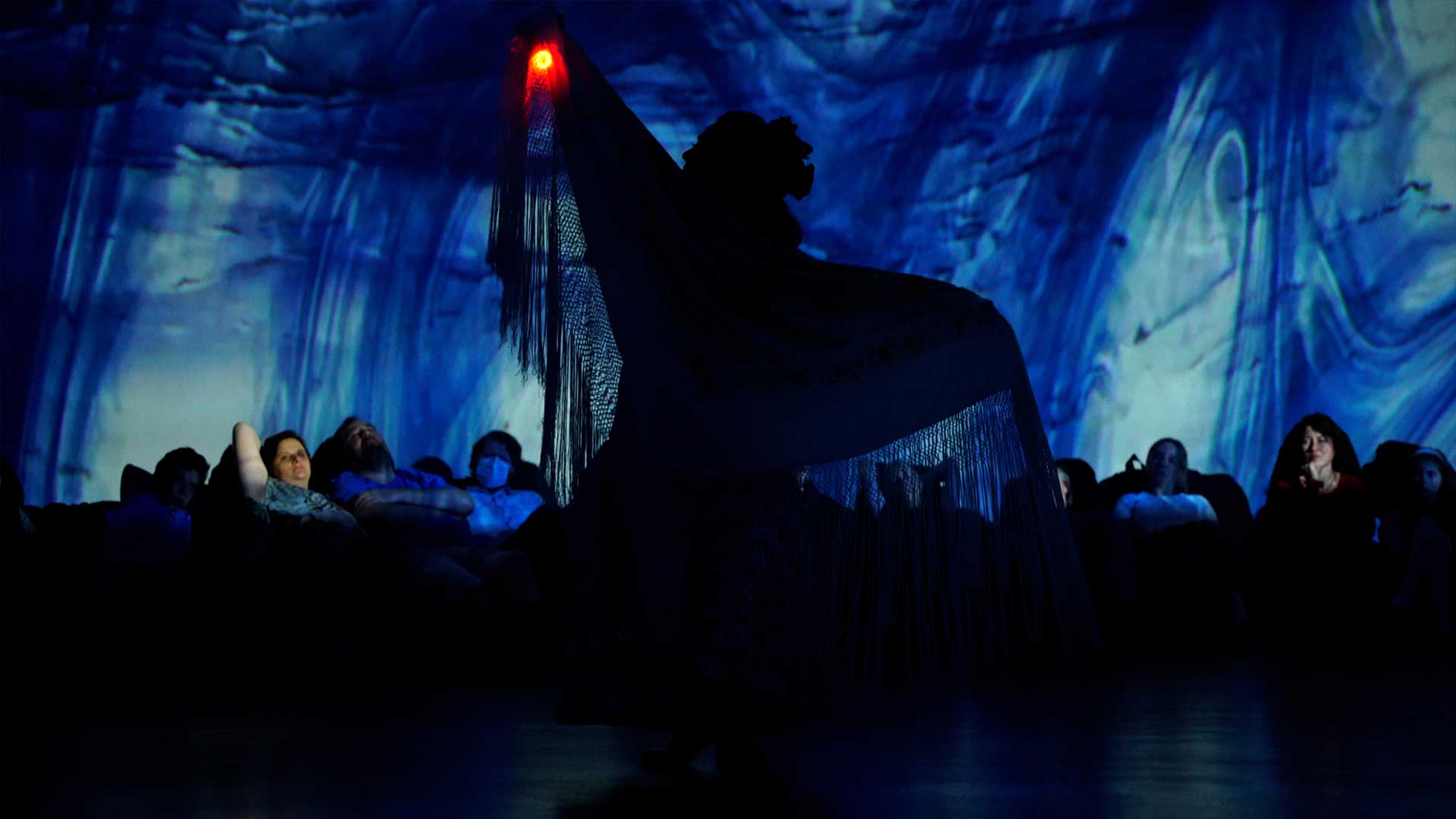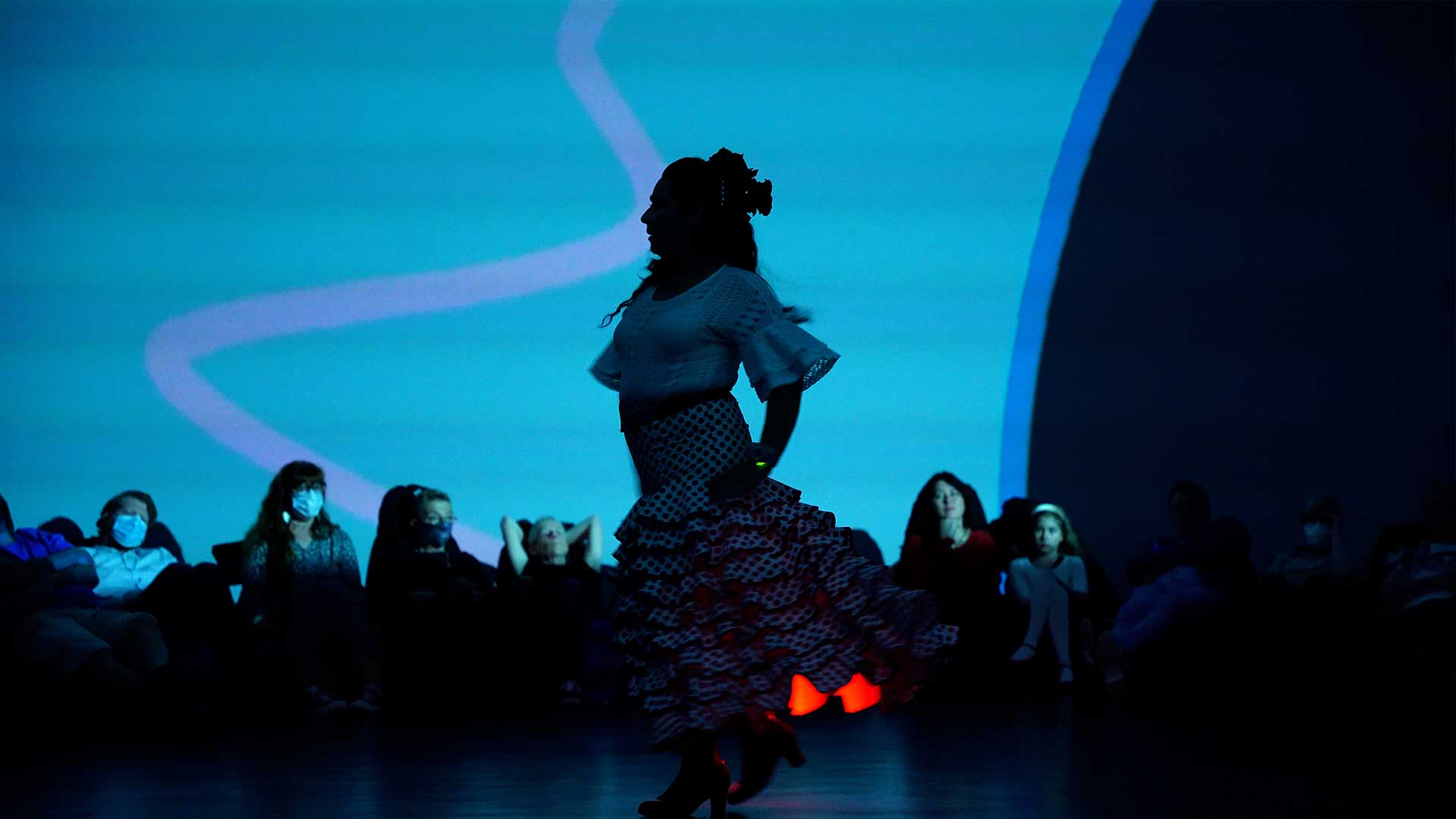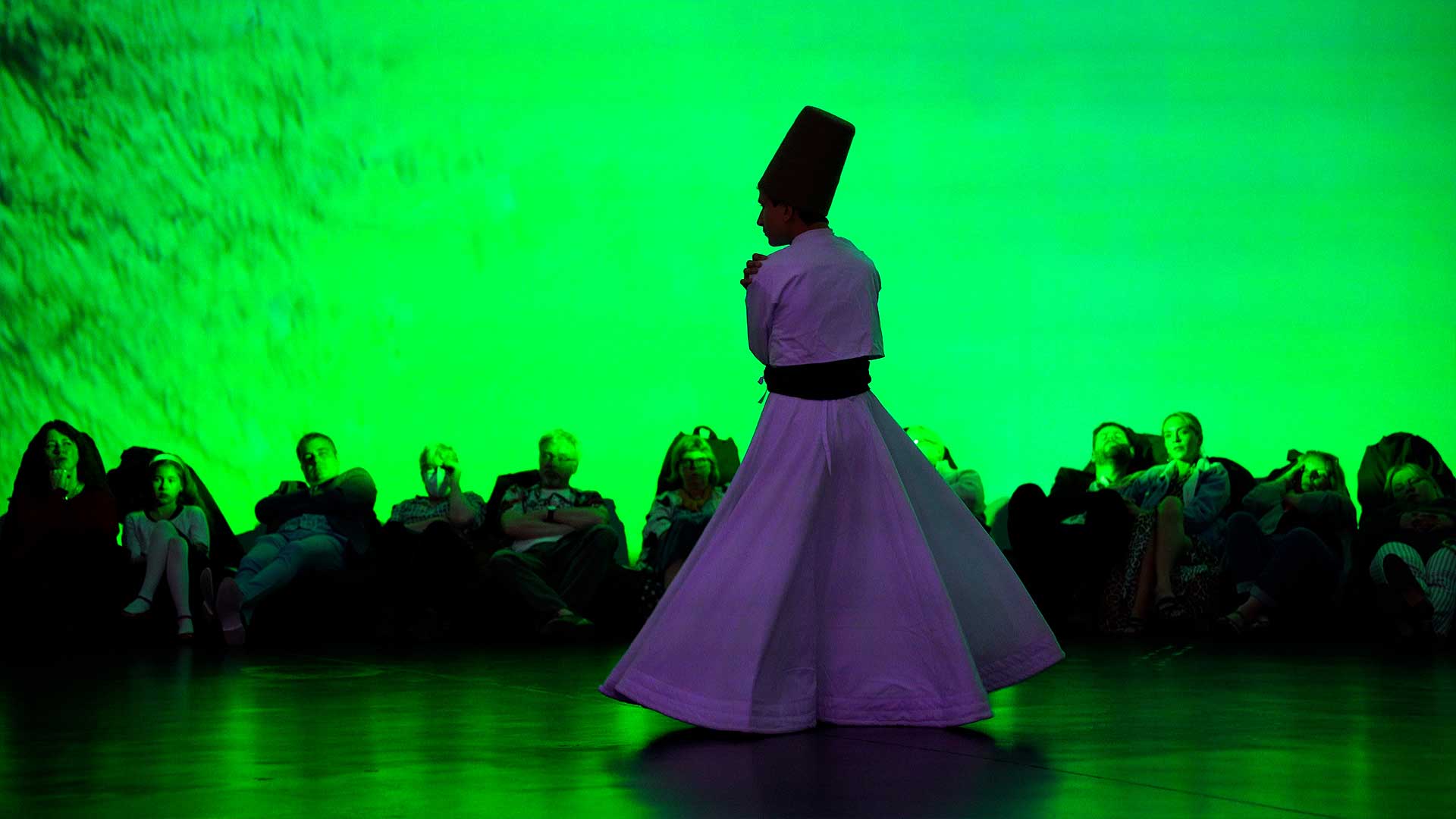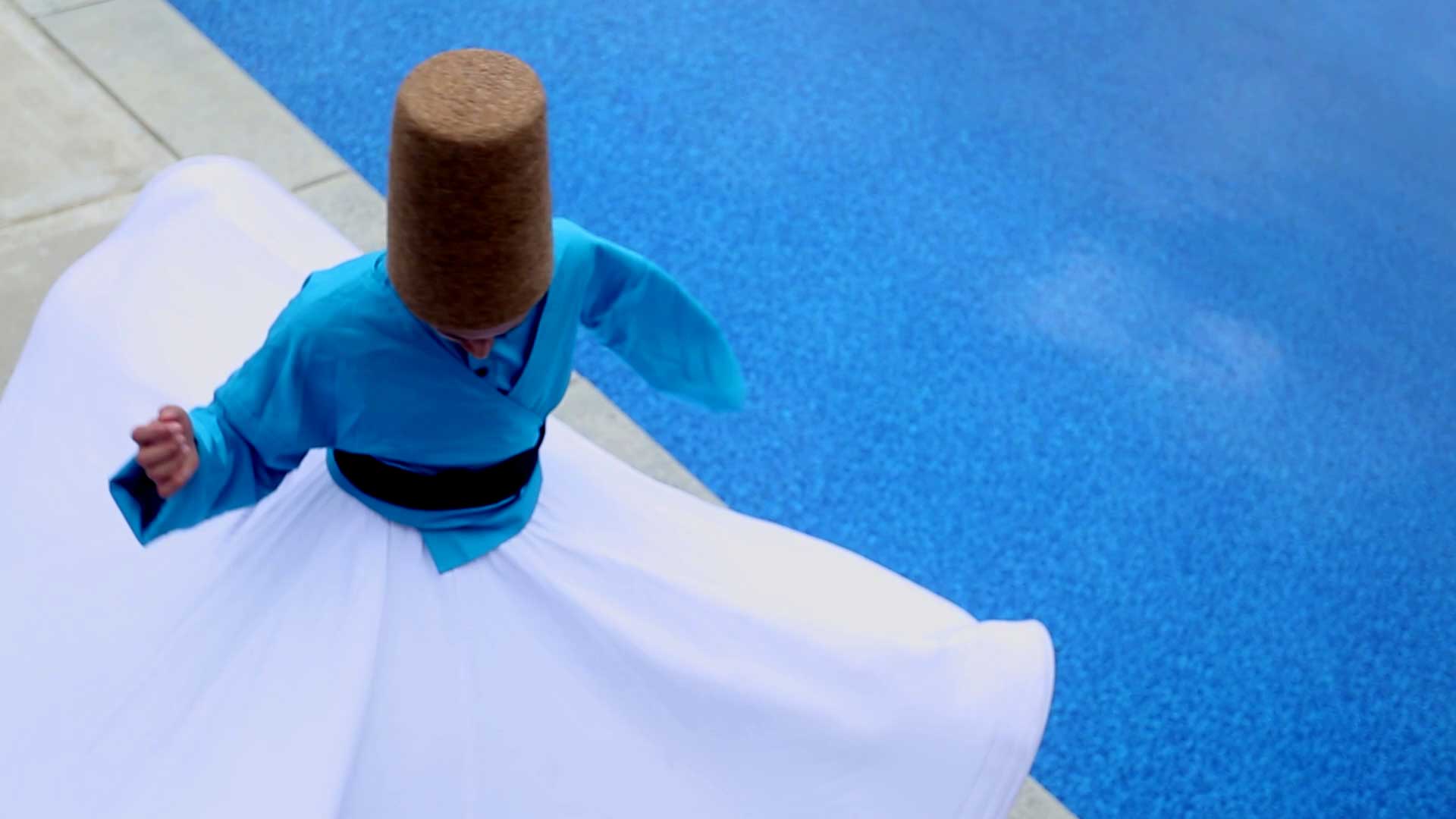 Digital Dervish & Flamenco Sonic
A Multimedia Performance Work by Hedy Hurban
Digital Dervish is a story about a Dervish who is in a dream and wakes up to birds and the sounds of nature- he begins to meditate and perform his Sema. He becomes enveloped in a storm of chaos as he whirls wildly and then collapses where he becomes dormant again until he eventually rises to embrace the mayhem. This is a story about landscape, earth, love and life that encompasses music, imagery and physical movement.
Digital Dervish is a performance art project that was inspired by live performances of Mevlevi Dervishes and their sacred turning practice called sema in Istanbul, Turkey. The sema of the Dervish blurs the lines between dance and meditation. This ritual turning practice of the Mevlevi Sufi Order dates back to the 13th century to Muhammed Celaleddin better known as Mevlana. Digital Dervish augments traditional movements that are specific to how a Dervish turns with sound and tactile vibrations- long established actions which are key features of the practice can be emphasised by attributing specific sounds to movements. Digital Dervish can also collaborate with other global performance styles that may have attributes and similarities such as motion and movement based on symbolism and metaphysical meaning. One current version of the performance work is linking Spanish Flamenco dance with the Dervish to create new movements, styles and ideas. The gestures which are specific to these dance traditions are being highlighted and augmented with an original wearable device called a Sound Drop.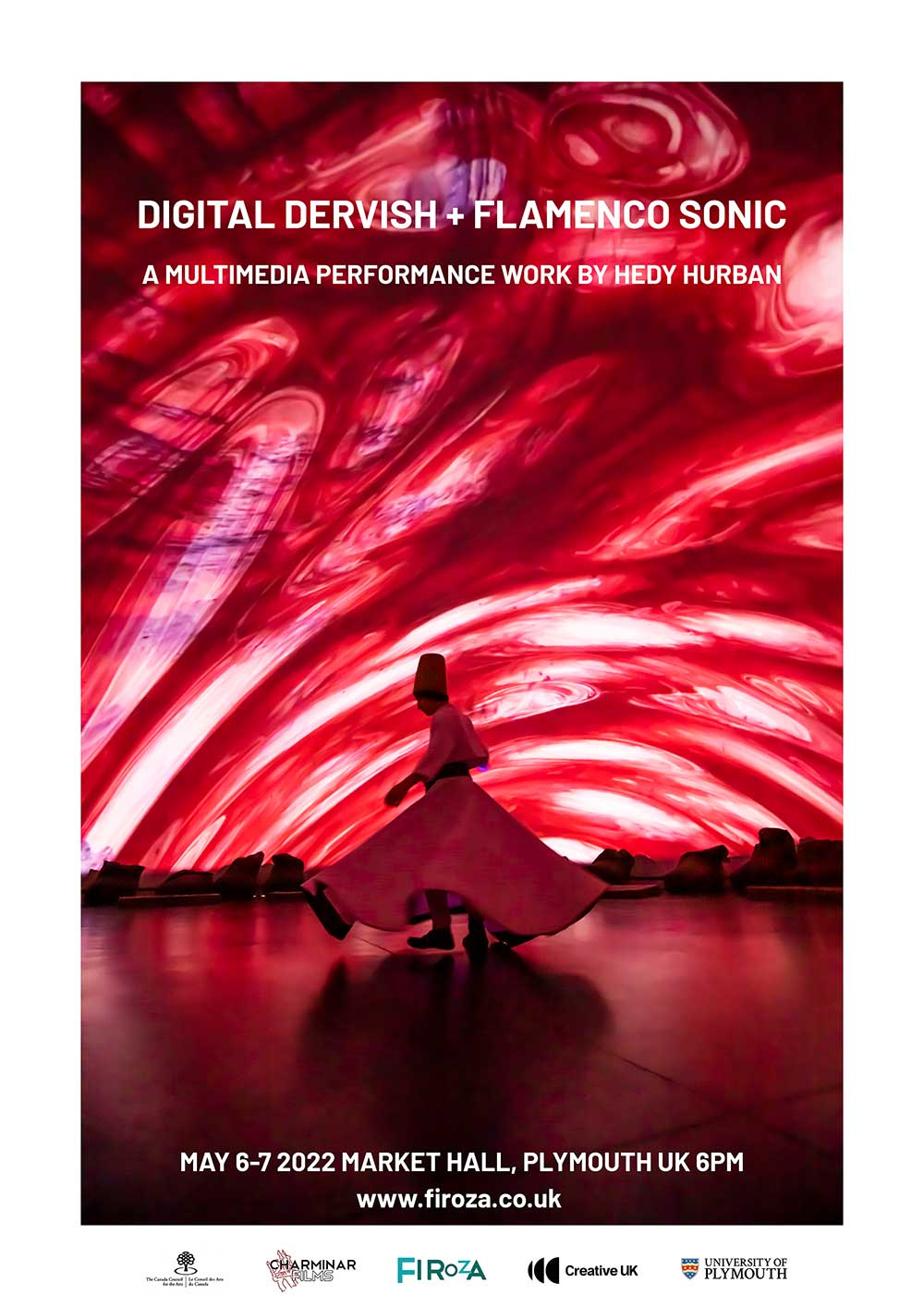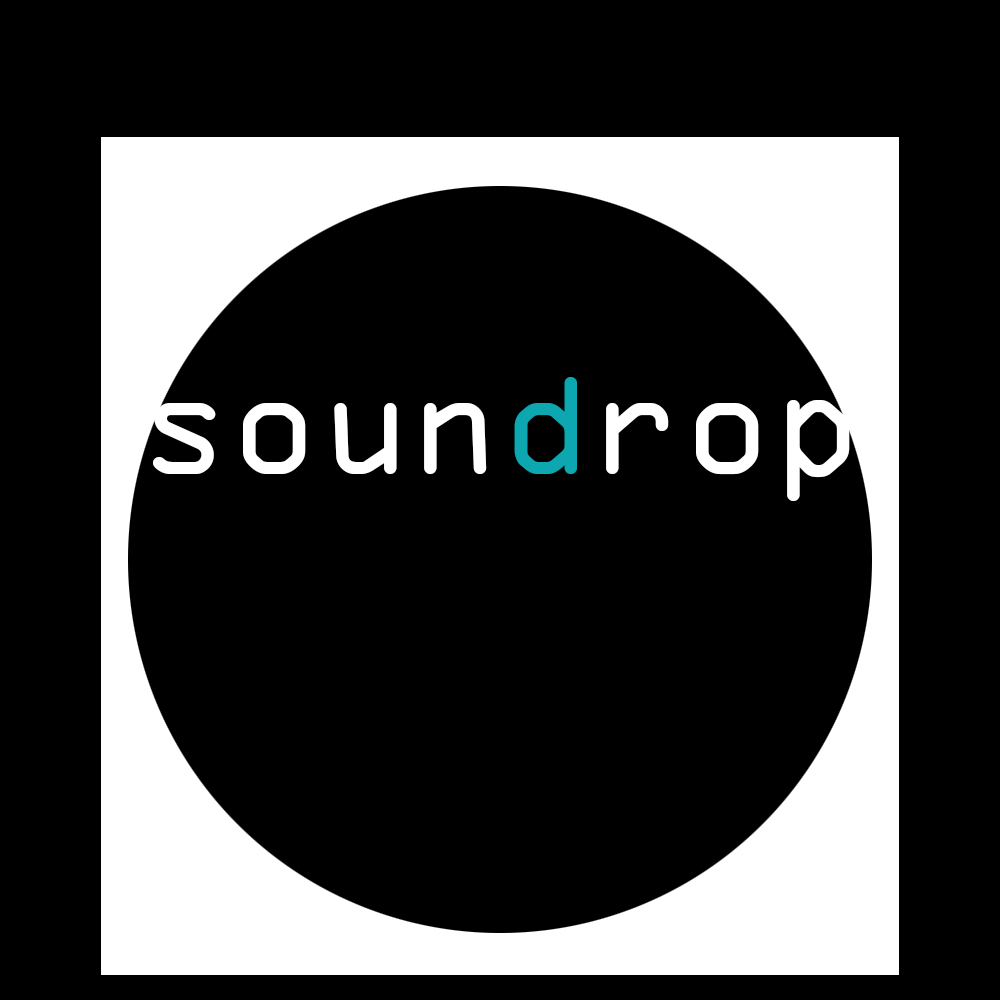 The soundrop is a small device that is attached to the body via a strap on the wrist or ankle. It is designed to track certain movements from the performer to which sounds and LED lights are mapped. The dancer uses the device as an extension of the body- a musical instrument that can provide layers to the separate pre-recorded music composition.
Publications
ISEA Barcelona, June 10-16, 2022; International Symposium on Electronic Art, Paper presentation: A Sonic Exploration of Spanish Flamenco and the Whirling Dervishes of Turkey with Wearable Technology.
TECHNARTE Bilbao 2022; International Conference on Art and Technology, Spain, February 22-25. Invited guest speaker: Intersections of Cultural Performance Practices and Wearable Technology.
Generative Art Conference, 24th Edition, Caligari, Italy, December 15-17, 2021; An Exploration of Sound, Digital Art, Performance, and Wearable Technology Inspired by Traditional Whirling Dervish Movement and Flamenco Dance.
The International Academic Forum (IAFOR) Kyoto Conference on Arts, Media and Culture, November 9 -12, 2021, Exploring the Intersections of Cultural Performance Practices and Wearable Technology.
Music and Sciences Symposium, ITU Technical University Istanbul, Turkey. April 17-19, 2019; Lecture Presentation: Wearable Technology Garments for Use in New Musical Performance Practices.
Musicology Symposium, Sarajevo, Bosnia Herzegovina, October 25-27, 2018; Lecture Presentation: Dervish Sound Dress; Exploring Digital Cultures Through Wearable Technology.
SMC 2018 Sound and Music Computing Conference, July 4, 2018, Limassol Tech University, Cyprus (Greek); Lecture Presentation: Dervish Sound Dress; A Wearable Interface Using Haptic Vibrations and Computer Music.
ETT2018 8th International Istanbul Textile Conference, Istanbul, Turkey, April 12, 2018; Lecture Presentation: The Dervish Sound Dress; An Exploration of Wearable Technology and Sound Design.
Leonard, N., Way, A., Santune, F. 2020 Web and Digital for Graphic Designers (Book), Bloomsbury Visual Art. (Contribution of my work in wearable technology and a synopsis of the project Dervish Sound Dress).
Press
Digital Dervish + Flamenco Sonic, What's On, University of Plymouth
Digital Dervish & Flamenco Sonic – A Multimedia Performance Work by Hedy Hurban, Made In Plymouth
Digital Dervish & Flamenco Sonic, i-DAT
IDEATE 5K GRANT from Creative UK, i-DAT
Whirling Dervishes Intertwine with Flamenco Dancers to Cross Centuries, Cultures and Technology in Unique Multimedia Performance, Press Release, Real Ideas
Whirling dervish and flamenco dancer bring cultural performance to Plymouth, Plymouth Herald Online
Digital Dervish + Flamenco Sonic at Plymouth Dome, ITV West Country, May 5th Broadcast at 6pm
Review of Digital Dervish + Flamenco Sonic, by Archer Endrich
A Whirling Dervish and Flamenco Dancer Meet in Unique Multimedia Dance Performance at Peterborough's Market Hall, kawarthanow.com
Film by Kaz Rahman Premieres in Canada, School of Art, College of Arts and Sciences, The University of Tennessee Knoxville
Artists In Conversation: Hedy Hurban and Kaz Rahman, Public Energy
Dervish is Awakened…, Digital Dervish + Flamenco Sonic at Market Hall, Peterborough, Canada review by Sarazee Sept 12th, 2022
Kaz Rahman Celebrates Success of Performances in Dubai – Digital Dervish + Flamenco Sonic: Dream Chamber in Dubai December 16-17 2022, School of Art, College of Arts and Sciences, The University of Tennessee Knoxville